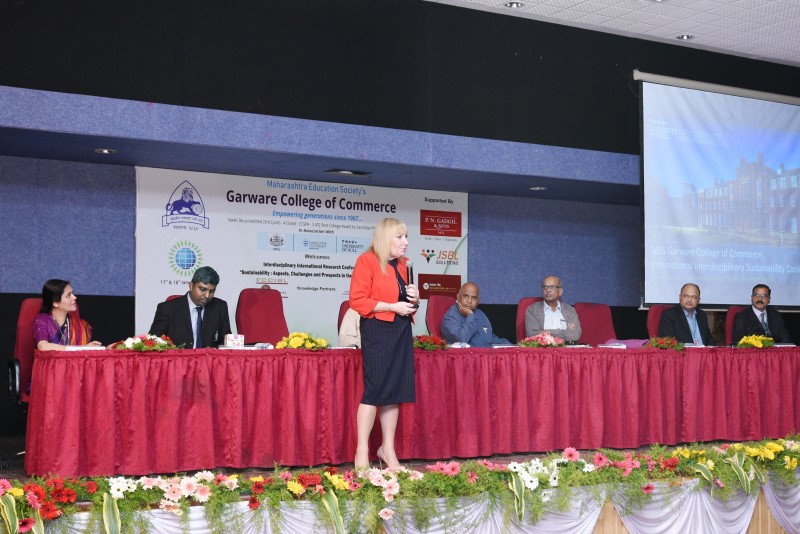 The International Relations Committee was formed in 2016-17 to plan, design and execute the international activities of MES Garware College of Commerce and enable the students to gain a global perspective in order to function effectively in the rapidly globalized environment.
Committee members:
Dr. A. Y. Lele (Offtg. Principal)
Smt. Sushmita Nande (Exe. Head)
Activities:
1. Study visits to international locations:
Students visit places like Singapore, Dubai, Abu Dhabi,etc. to get an insight of the cultural, economical and business aspects in these locations. During the visit an international University campus tour, faculty lecture and interaction with the admission staff is facilitated to know about the educational requirements for pursuing higher education.
There are industry visits also planned in such tours to visit the Chamber of Commerce, processing or manufacturing industries, construction industries, banks etc, where international trade, foreign operations, supply chain management, etc are learnt.
2. Guest lectures by international faculties:
International Relations also organizes lectures by eminent guest faculties from foreign Universities like James Cook University, La Trobe University, University of Reading,etc.
3. Collaborations with International Universities:
International Collaborations are aimed for quality enhancement and student mobility in foreign Countries through exchange programs and study abroad programs. It is an ongoing task to interact with various international universities in UK, USA, Europe, Singapore, Australia, UAE, SAARC countries to benefit the students.
4. Familiarization Activities:
As a part of the process of collaboration, familiarization trips are organized to interact with the Dean and Directors of the International Universities. Dr. Anand Lele and Dr. B.S.Vhankate had visited James cook university, Singapore, Townsville and Cairns campuses for such academic meet.
5. Study Abroad programs:
Students avail the facilities of Letter of Recommendation, get guidance and counseling for such programs.