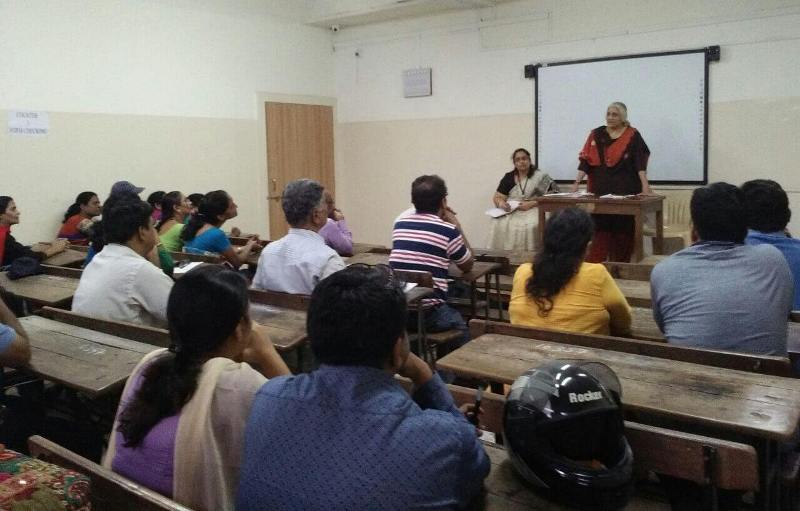 Parents - Teachers Meeting
IQAC facilitates frequent need-based parents-teachers meeting every year in order to establish rapport with parents as important stakeholders of the institution. The teachers try to address various queries and disseminate important information to the parents.
During the current academic year 2017-18, two parents-teachers' meetings were conducted till date. The first one held on 16th Sept 2017 sought to acquaint the parents with the academic calendar and the various activities planned during the year.
The second meeting organized on 16th Dec 2017 was to convey the progress of their respective ward in the Term End Exams. Parents' queries were addressed and as per the parent feedbacks, some need-based remedial coaching for specific subjects was promised to be arranged for.
Parents Teacher Organisation (PTO)
Parent – teachers meetings are conducted from time to time to make them acquaint with the activities of the college. Parents are also invited for some of the programmes.
Parents Feedback
Do you think the activities in this college are helpful in the career choice on part of your child? if yes, in what ways?
Ans. Yes, Various activities conducted by college are excellent and are helpful to develop perfect carier graph of student.
Name :- Bansilal S. Sovani
Profession :- General Manager, Reliance Retail Ltd.
---
Do you think the activities in this college are helpful in the career choice on part of your child? if yes, in what ways?
Ans. Yes, in this college teaching staff are very good, their rules and regulation are perfect in all and for all students. the professers work very hard to getting a maximum practical knowledge.
Name :- Mohan Ramakant Sharma
Profession :- Painter (Steel Furniture Maker)